We provide solutions for distribution network monitoring, control and automation
Whether you need remote controlled, fault passage indicators or a fully automated distribution network system, we offer professional help in setting up a system that will help you reach your goals in a cost efficient way.
Regardless of your conditions and requirements when it comes to means of communication, requirements for different protocols etc., Nortroll will assist you in finding the best solution for your specific needs.
Our professional sales team will help you to find the best overall solution based on our wide range of products.
Please don't hesitate to contact us, we are more than happy to set up a meeting where we can demonstrate our different products and solutions in the best way possible.
You will find Contact details for different regions in the world here.
For us at Nortroll, the journey starts when the delivery and hand-over to you as a customer has been carried out. We are here to support you and to offer after sales support as long as it takes either by a remote connection or on-site.
When choosing Nortroll, You can rest assure that you will get support when ever needed. We can also provide on-site training, installation and commissioning by Nortroll experts etc.
See also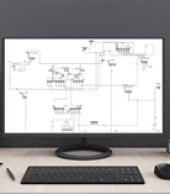 Products
Nortroll's complete range of power distribution products gives customers a choice of building blocks which can be tailored to offer a complete smart grid solution.